Hello, Entrepreneurs,
Welcome to another newsletter. I would suggest you will read it until the end. Stay relaxed all the time and work from your comfort zone.
People don't think the way we want. When it comes to Network Marketing many people decide that this won't work. They don't believe and then they follow their path without digging deeper.
For me, SFI is the only company that makes Network Marketing happen. The Network is giant and all the people who opted in are one single part of this Network.
Do you need a description of our work? Well, there are two parts you need to concentrate on:
1st build your Network (sponsoring people)
2nd start with marketing (promotion – the Zing Network – Eager Zebra Games, Astro Auctions, etc.)
Prospects and their choices
The choices for the prospects are limited to just two:
choice#1: keep your life the same. Don't change
choice#2: Join my business. Get a second check every month
Not a member yet – just join now. Push the button.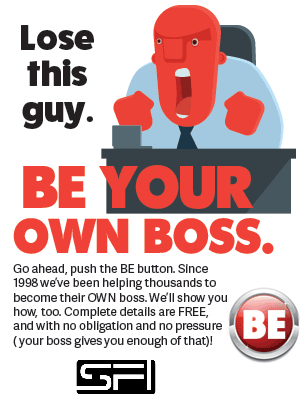 I wish you much success in your life.
Best regards
Friedrich Fritz
STL
I am a proud member of an SFI Marketing group